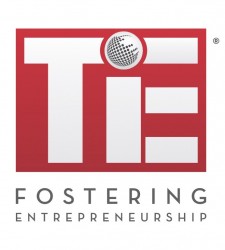 Sunnyvale, CA, October 25, 2016 (Newswire.com) - TiE Global (TiE Inc.) announced the launch of the "All-India Road Show on Women's Economic Empowerment through Entrepreneurship," a new program to unleash value creation amongst aspiring young women in Tier 2 and Tier 3 cities in India.
The initiative has received funding support from the US Mission in India, US Department of State.
Commenting on the Project, Ms. Seema Chaturvedi, Chairwoman of Project AIRSWEEE and a former member of TiE Global's Board of Trustees, noted, "Empowering potential women entrepreneurs is a great way to boost economic growth. A program that promotes an entrepreneurial mindset by providing women with the knowledge and tools of an entrepreneurial possibility can unleash dreams of growth and value creation with a very significant multiplier effect. It can teach women to stay in their environments and improve them from within by seeing problems as opportunities to create successful entrepreneurial solutions."
Under Project AIRSWEE, TiE Global will conduct 5 workshops in 5 cities in India, which include Coimbatore (Tamil Nadu), Warangal (Andhra Pradesh), Jaipur (Rajasthan), Nagpur (Maharashtra) and Durgapur (West Bengal).  The program will enroll 25 aspiring women entrepreneurs in each city, selected through a rigorous screening process. These 125 mentees will then be introduced to India and US based mentors, who will guide the participants on various aspects of Entrepreneurship. After these workshops, 5 participants from each city will receive intensive mentoring for an additional 6 months to develop some of their ideas into sustainable businesses. All 125 participants will be invited to join TiE's robust eco-system as members.
Mr. Venkatesh Shukla, Chairman of TiE Global noted, "We are very appreciative of the support provided by the US State Department. TiE's focus is on generating and nurturing our next generation of entrepreneurs and we are dedicated to the virtuous cycle of value creation and giving back to the community. We welcome the opportunity to take TiE's mission to aspiring women entrepreneurs in Tier 2 cities in India."
Mr. Vijay Menon, Executive Director of TiE Global commented, "This is a great initiative to formalize the inclusion of young women into the entrepreneurial process and we look forward to the continued scaling up of this program across India. TiE's global network of mentors is being leveraged, to help the women entrepreneurs succeed."
About TiE Global (TiE Inc.)
TiE Global is a not-for-profit organization with the mission of fostering entrepreneurship globally. TiE was founded in 1992 in Silicon Valley by a group of successful entrepreneurs, corporate executives, and senior professionals and has since evolved into one of the largest global organization of its kind with nearly 14,000 members, including over 2,600 charter members in 60 affiliate chapters across 18 countries.
TiE's stakeholder accomplish the mission of fostering entrepreneurship globally by providing mentorship based on the age old principle of transmitting and sharing knowledge from a Mentor to a Protégé/Mentee in a manner that has led to countless scalable cycles of value creation.  Additionally, TiE provides networking, education, incubating, and funding opportunities to its members and stakeholders. (www.tie.org).
For additional details, please contact:
Mohini Suchanti
Marketing & Chapter Support Manager​
​TiE Global
Ph: 408-914-2982 | mohini@tie.org | http://www.tie.org
415 Oakmead Parkway, Sunnyvale, CA 94085
Source: TiE Global
Share: