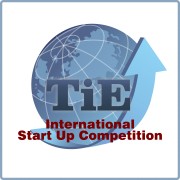 The TiE International Start up Competition is a 2 track global competition for early stage startups, currently the Investor Track is the only track open to US participants. Competitors will be paired with experienced mentors and compete for a chance to win funding, prize money and the chance to feature their company at the largest US entrepreneurial conference, TiEcon, in Silicon Valley
Sunnyvale, California, August 6, 2015 (Newswire.com) - TISC, The TiE International Start up Competition (formerly TiE International Business Plan Competition) has expanded to the United States and is now accepting applications for the 2015-2016 program! Find a chapter near you to participate!
TISC is a two track competition in which teams can choose either the Rice University Track or the Investor Track. Those who choose the Rice Track must meet additional eligibility requirements including having at least two student team members, one being a graduate level student. The Rice track is open for Europe and Asia teams only. The teams who choose the Investor track may be from North America, Asia, or Europe.
This year, the Investor Track is where startups want to succeed! There will be three regional finals; Asia, Europe and North America. Winners from each region will receive an all expenses paid trip by TiE Global to the Global Finals at TiEcon in Silicon Valley where 2 people per team will attend a 1 day Power Bootcamp hosted by TiE Silicon Valley, be exposed to Venture Capitalists and TiE Angels (Angel Investors), $1000 spending money per team and 2 passes to TiEcon 2016. The top 3 finalists, one from each region, will receive a booth at TiEcon where teams will be able to pitch their companies to all TiEcon attendees and have access to successful serial entrepreneurs and investors from all over the world!
Share: